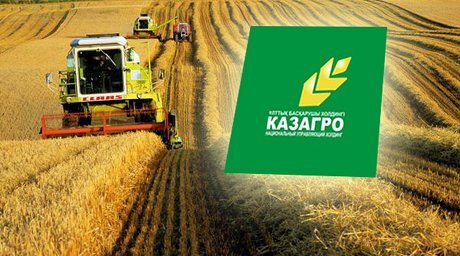 Over 3 thousand applications worth 65 billion tenge were received from agriculture producers, according to the National Holding "KazAgro". "This year under credit programs, "KazAgro" approved over 3 thousand applications worth 65 billion tenge. Total cultivation area will be 6,3 million hectares which is 17% higher than in 2014," statement reads.
Affiliated company of the holding, the JSC "KazAgroFinance" financed the purchase of 994 units of agriculture equipmen worth 8,7 billion tenge within the spring-field work. Within the framework of harvesting equipment, applications were received to purchase 1 156 combines in the amount of 9,1 billion tenge. According to the holding company, work on support for Kazakh agriculture producers has already began.
To do this, "KazAgroFinance" implemented program "Harvest-2015", which involves the preferential acquisition of combines of domestic production. Terms of this program is up to 7 years with deferred down payment of 10% by 15 November 2015. At the same time, interest rate will be 6.4% taking into account the subsidy program "Agribusiness 2020". "KazAgro" will direct 100.6 billion tenge for the spring sowing and harvesting this year. This amount is 16% higher than last year's level of funding of major seasonal work in the agricultural sector of the country.